E-mails from Vietnamese and Cambodian
friends

From Thao in Hoi An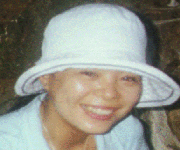 Dear my best friends.

In March 2004 9 Danish friends, my family and myself went on the tour to Ha Noi. It was extremely exciting for me because it was my first trip there. My family caught the train in the afternoon from Da Nang and we met our friends 3 hours later in Hue. It was also my first experience in a soft-sleeper on the reunification express, and at 6 am our journey ended at the station in Ha Noi. We spent a few days exploring the beautiful city, the highlights being Uncle Ho's Mausoleum, drinking coffee in the evenning by Hoan Kiem lake. After 2 days in Ha Noi we went by bus and boat to Mai Chau. The Government was building a bigger road, so we had to make a detour by boat to get to Mai Chau, it's so nice to take a boat on the river. When I got to Mai Chau everything looked very strange for me, the house, people and the clothing. In the evening I felt homesick, even though my husband and my daughter were with me there. But I was better in the morning when I went to the market and bought some ingredients and cooked my favourite food, which cheered me up. The following day I took the bicycle and cycled with the group. It was a beautyful day. We came back to Ha Noi in the next day. That was my last day in Ha Noi, I felt sad because I would say goodbye with my friends soon. I really enjoyed my trip. On the train back to Da Nang a lovely family from Dan Mark went with us, this trip was also their first trip to Viet Nam. My family had a very short time to visit Ha Noi and Mai Chau but I liked it very much. I can't wait to visit more of Viet Nam. Thanks very much to my friends from DanMark. Henning, what do you think about my contribution to your homepage? I'm sorry my English is not very good. I'm looking forward to hear from you soon. Big hug, Thao

From Nha in Hoi An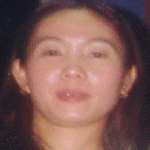 Dear Henning

How are you, my dear Henning? I can't believe that it has already been one month since we spent a great time together in Hoi An and Hue. It was so nice to be with you and your friends, from Danmark: DORA + SVEND, KAMMA (ELIZABETH) + SVENN, JYTTE + MORTEN, ERNST AND GEORG. Henning, you looked like our tour leader. You are an eloquent, active and dynamic man. You are very full of zeal, you are always very friendly with everyone on the street. We have many memories together during our trip. I will never forget the kind-hearted and friendly faces of everybody. A doctor couple Jytte and Morten. Dora and Svend are a couple with pensive faces. Svend's cheeks turned pink when he was in the sun too long. Ernst and Georg are jolly guys with an open attitude to me. Although I couldn't converse with them a lot because of the different languages, but they left many good impressions to me. here were memories that I have never forgotten, especially when we arrived in Hue. After we finished lunch at the LAC THIEN deaf restaurant, we went to the Citadel and enteret the THAI HOA Palace. I was a Queen and Henning was a King. I was so moved when we sat on the throne and ELIZABETH lay down respectfully on the floor before the King and Queen. It was so funny, it made everybody laugh till they cried. ELIZABETH and SVENN are an open and friendly couple. I love everybody a lot. All of you were very kind and treated me very well. dear Henning, my mother was very happy to hear that all of you enjoyed the food cooked by herself. If no change in my life, if I am still in Hoi An, then we would like to invite you and your friends to my house for a meal next year. It was so nice to join your 30th birthday party at the Hai Yen hotel. You were so wonderful and funny with the "DO KEY" song and I remember that your 60th birthday is coming up soon (19th of April). I hope you liked the buffalo which I gave you. Hope you have a nice day. I will think of you and will drink a glass of beer with my parents to celebrate your birthday. Listen! The train from Da Nang to Ha Noi has already arrived, it stopped in Hue to pick up all of you, and then took you over one thousand kilometers on your new trip to Ha Noi. Anyway, I have to say "Good bye" to everybody. I hope we can have a same trip together to Hue or it will probably be farther to Ha Noi - Sapa next year. I hope we can spend a great time together again. hinking of you. Hugs and Love to everybody Nha

From Tran Xuan Moi & Pham Hong Trang in Hoi An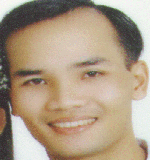 Dear Henning
Warmest grettings from your Vietnamese friends!

I write to you about our feelings and hope you will receive other letters from Vietnamese friends!
We are Moi & Trang. We met you in 2002 and we became friends from that time. We are very happy to be friends of yours. We are living in 2 different countries Viet Nam and Denmark, very far from each other, but we are close friends. We always remember you and other Danish friends, who were in Viet Nam for a visit. We thank Henning for bringing friends to Viet Nam, that helps us to have chance to meet them. Sometimes , we can write to friends, sometimes we cannot because we are busy, but in our minds we still think about you.
Henning! We really enjoyed your Birthday party in Hoi An, cozy dinner at Mr. Sy's house, lunches at Mr. Mao's Dong An restaurant. Moreover. bicycle trips around to villages are so impressive, boat trip, bamboo bridge, workers make brick, farmers on the rice field, to eat watermelon, highspeed boat to Cham island and fishing... All is unforgettable time. It is so lovely.

More than that, I shared with Henning and friends my private problems before my wedding, my brother effected by dioxin...that shows you we are very close friends.

Dear Henning and friends! From the bottom of my heart and in my mind, I think I may die after next 50 years. But I wish our children, our grandsons and granddaughters will continue our relationship and they shall be closer friends. Do you hope so? I hope I can open a Travel Agency by friends' support under the name "friend travel" or "VietDen Travel" for now and for later generations! This travel agent, will tell friends about Denmark country and Danish as well as Viet Nam country and Vietnamese. The travel agent will organize tours for friends to visit each country, to bring friends to friends, to build a good relationship between friends and our two lovely countries.

I know that Henning develops a website. I shall be happy if our letter and picture are shown on the web page. Specially. the picture from Henning for our wedding.

We are looking forward to heare from you and met you soon!

Remember us friends!

Best regards,
Tran Xuan Moi & Pham Hong Trang


From Sambath from Cambodia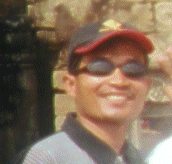 Dear Henning,

Thank so much for you email and airmail. How are things in Denmark? Hope that all is well with you. My mother my sister and I are ok. We miss you and your team a lot and we are looking forward to seeing you next year. I really have had a lot things to catch up, my work and my school exam. Last one month my cousin who lives with me since his childhood had serious car accident. A part of his forehead bone was missing.

Well, I promised me to send you an e-mail about my experiences on our tour together in the days you were in Cambodia. It was the time with a great pleasure and extremely excited to see all of you at Angkor Wat. We were really have fun, enjoy and remembrance for ever.

On Saturday 14 March, we were looking forward to see you at the Airport. We have been waiting for you with a big smile and worries. We seat and stand and walk around till we last saw you appearing from the entrance. Shortly after with a warm welcome were headed us to Madalia Inn Hotel. At about 5:00pm we walked to a street vendor for refreshment.

Early morning on Sunday 15 March, we headed to Phnom Bakheng to see the sun rise. On the way up to Bakheng Mountain are messy stones and difficult step toward the top that took us about 20minutes along the valley. The top view mountain are very nice and it is very attracting. At southeast mountain the Angkor temple complex is appearing from the tree which is shine proudly. We had been waiting for the sun rise but unfortunately we can't see it. There are a lot of visitors who would like to have their picture and especially the view of the sunset. On the west of Bakheng mountain there is Baria Tek Tlar (a large pond with crystal water), which reflects light with the red full sun in the evening. Hundred of people who would like to see a humble sun and fresh air. After we came down a van headed us to breakfast at a shop in front of Angkor Toch. Then we continued went over to Angkor Thom, which is known as Beyond Temple. Statues on the top of the temple welcome us with four faces smile.Visitors can't hold their mouth close while they see a marvelous carving stones on the wall, which is proudly smile to us. All statues tell us about a clear Khmer historical in the past. We were told briefly beyond the stories because there are more places waiting for us to visit. At Ville Chol Tom Ri (field of fighting elephant) as you can see elephant statues on the stone that was related to the King term.

Angkor Toch is known as Angkor Wat, which were build at mid of 11 century. Prasat Angkor Wat is bounded in middle of forest and surrounded by Shras Srong (large pond). Along the sidewalk, which is gather by dragon rails and marvelous carving stones. In front of Angkor complex at northwest, which remain water in a pond at all time. Multinational visitors who would like to have there picture with body of Angkor complex reflects in the pond. A whole amazing body of Angkor Wat, which where built in increasingly unbelievable. On its corridor there are a lot of carving stones appearing to us with different stories. After lunch we went to visit Taphom temple, which where a huge tree grow and its root look like an elephant trunk. We love to have photos with big trees.

On Monday 16/03 we went to visit a view of Boeung Tonlee Sap (TONLEE SAP LAKE), where is about 20 km away from Seam Reip City. The road is bad but we really had fun.We got off from a van and then caught two boats to sailing through floating villages that was very exciting to see small houses on the water. I am sure we were opened to that great view with a green jungles. There are five provinces around and its 150 km long and 32 km wide in dry season. Tonlee Sap look like a small inner sea in rainyseason. There are abounding of fish in approximately 10 tons/km2.

Again, on the last sad day that your plane take off is remind a big miss to you and your team. This is a luckily that we get to know you. Yes I will mapping out the time for next year and hope we will have a good time again.

Please say hello to your wife with a big regards and your team. I am sorry not remember there names.

Love,

Sambath.