Tuesday, April 19

Early breakfast. Luu had come to say goodbye. We were also said a sad goodbye to "travel" Thao. She really made the stay in Hoi An to something special. First stop was the Marble Mountain. We took the elevator up as far as we could, but there were still many very high stairs. We had come so early that we almost had the mountain to ourselves. Lovely! Pagoda on the mountain is built one of the most famous emperors "Minh Mang". His mausoleum, visit tomorrow. Marble Mountain is a nice place. Peaceful and with a particularly dignified atmosphere. The mountain is now protected, but there still cut in marble in the area. They provide so just materials from elsewhere. An exciting visit. We drove to Da Nang over "Havan passport". I've been there many times, but this time we could see nothing of the stunning views due. Mist. Well arrived at the Riverview Hotel in Hue we were accommodated at the 7th floor. Hung and I drove to the pier to make arrangements for tomorrow. Kl. 14 we drove to the deaf restaurant - a good lunch place. We were demonstrated owners' specific technique in the case of opening the beer. He can handle up to 5 beers at a time. We are all a bottle opener with a souvenir. Onwards we went to the Royal Palace. Henning D. of bicycle taxi, rest on a bicycle. Kong city was virtually razed to the ground during the Vietnam War, but is slowly being rebuilt with external financing. Every time I come has been restored a little more. Hung and I appeared as king and queen. It seemed Hung was exciting. Royal Palace is large, so we were pretty tired when we returned to the hotel. I had found a restaurant with delicious local food for dinner.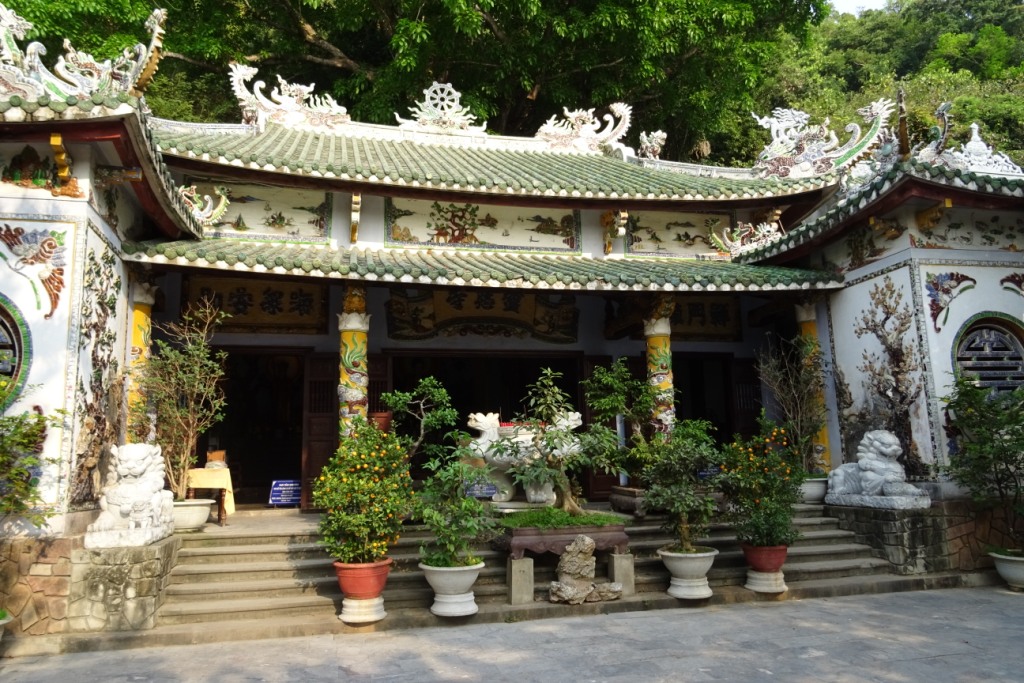 Marble Mountain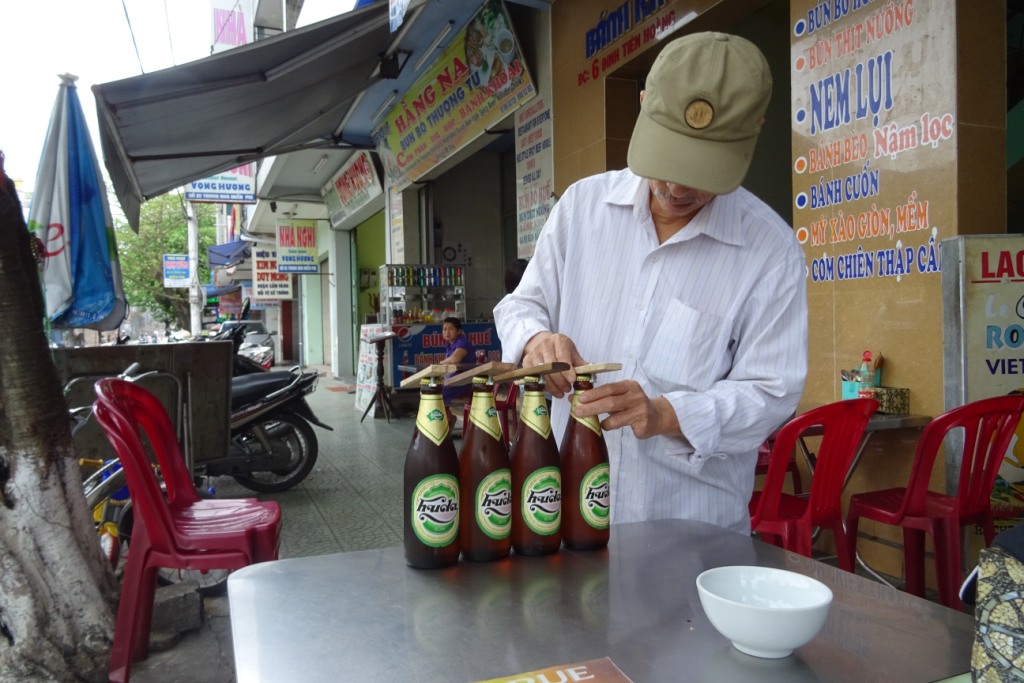 Øloplukning
Video from øloplukning of 4 beers on was once.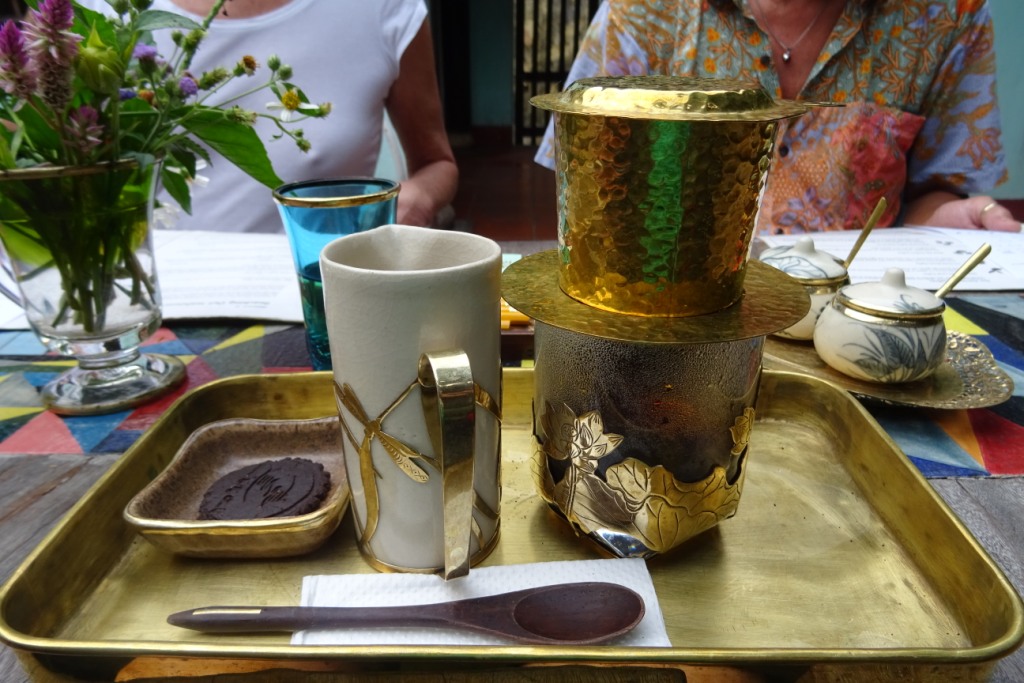 There was done a lot of design on deaf cafe. They do it otherwise not much! In a store near you could buy the beautiful things that the disabled had made. It was a little expensive to visit it!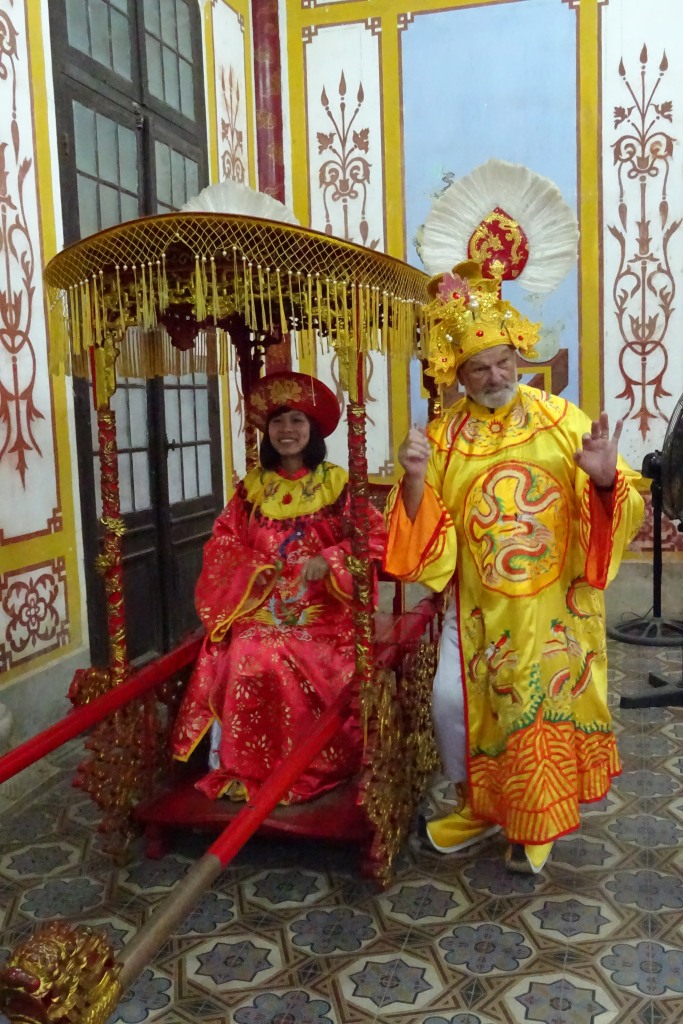 Hung and Henning H.


Wednesday, April 20

Again up early. Breakfast at. 7.00. Departure for the boat. This time we had a small boat, the high was in pieces. There is a long way down to the pier, so we cycled while Henning D. took a bicycle taxi. We sailed up the Perfume River - Song Huong. First stop was the Thien Mu Pagoda, a peaceful place. The pagoda was known throughout the world as a monk from there drove to the square in front of the presidential palace in Saigon in 1963 and set fire to himself in protest at the policies of President Diem led helped by the Americans. It was President Diem's ??case, and public opinion turned against the war in both Europe and the United States. At that time there were 750,000 Allied soldiers in Vietnam. Next stop was Minh Mang mausoleum. He was emperor at the beginning of 1800. He had an incredible number of concubines, and many children. He was very powerful. That was before the French arrived in the country. Mausoleum is located in a large party which is a popular destination for many Vietnamese. The bikes came in ones to get to the next mausoleum - Khai Dinh Mausoleum. Here, there was lots of steep stairs. Henning D. spoke 128! Mausoleum is very different and very nice mosaic decoration. One can trace the French influence. Back on both ate a delicious lunch, which båddamen had fremtyllet. Henning and Elisabeth sailed back. I cycled back along with Hung. Back at the hotel took all a refreshing bath and we got delicious dinner at our "master restaurant". Our taxi to the airport was 20 minutes late, so we came to call Khoa, who took action. We reached the airport in time. The taxi drove VIP with flashing lights! It was Hung's first flight, so she was a little nervous when she specifically was called back to the stand. It turned out that they had found some bottles of cosmetics oil in her suitcase, and since it could explode, it was forbidden to have it in your suitcase. She was a little long in the head, when she had to throw the expensive purchased oil for gifts for the family in the trash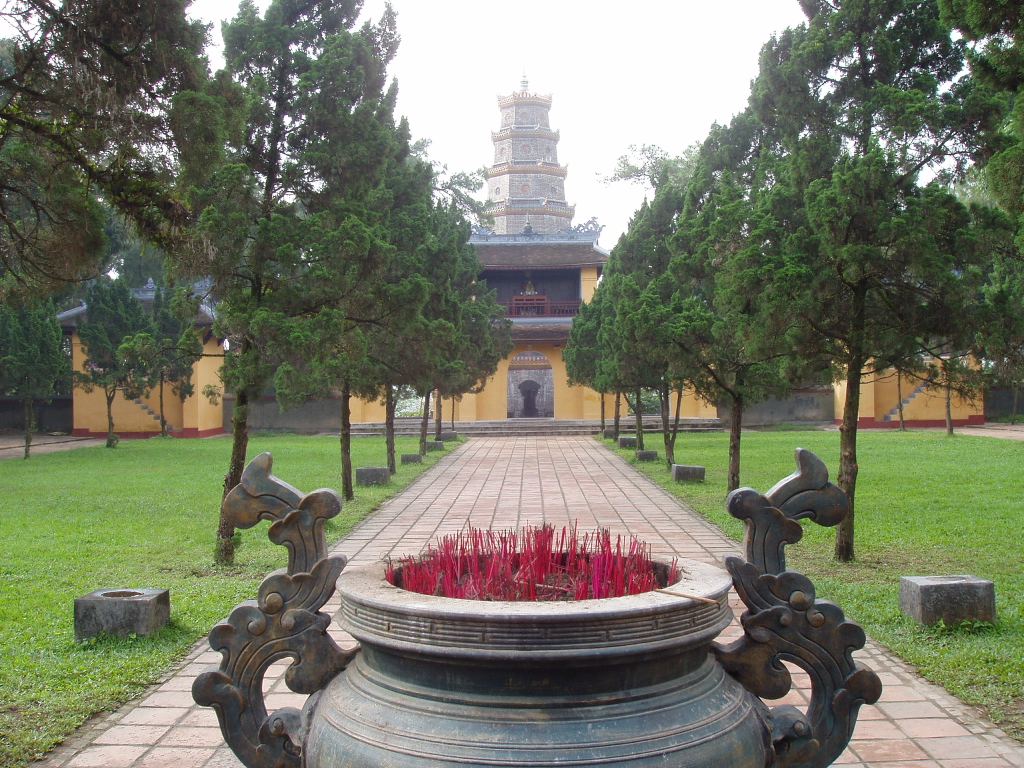 Thien Mu Pagoda
More about Thien Mu Pagoda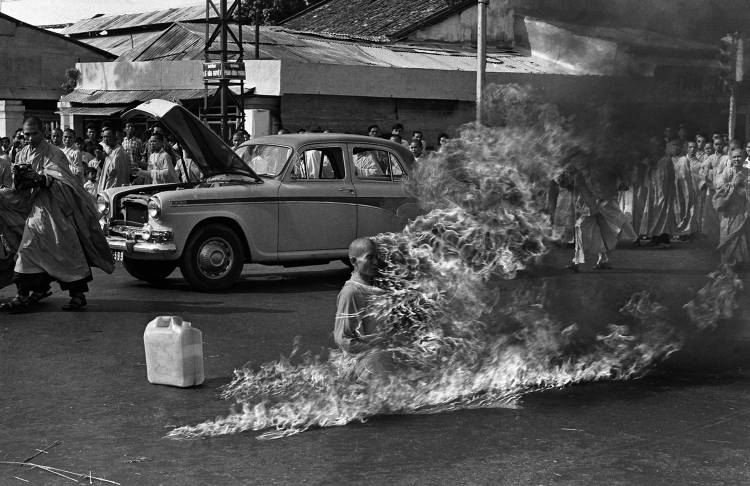 Companies The burning monk in Saigon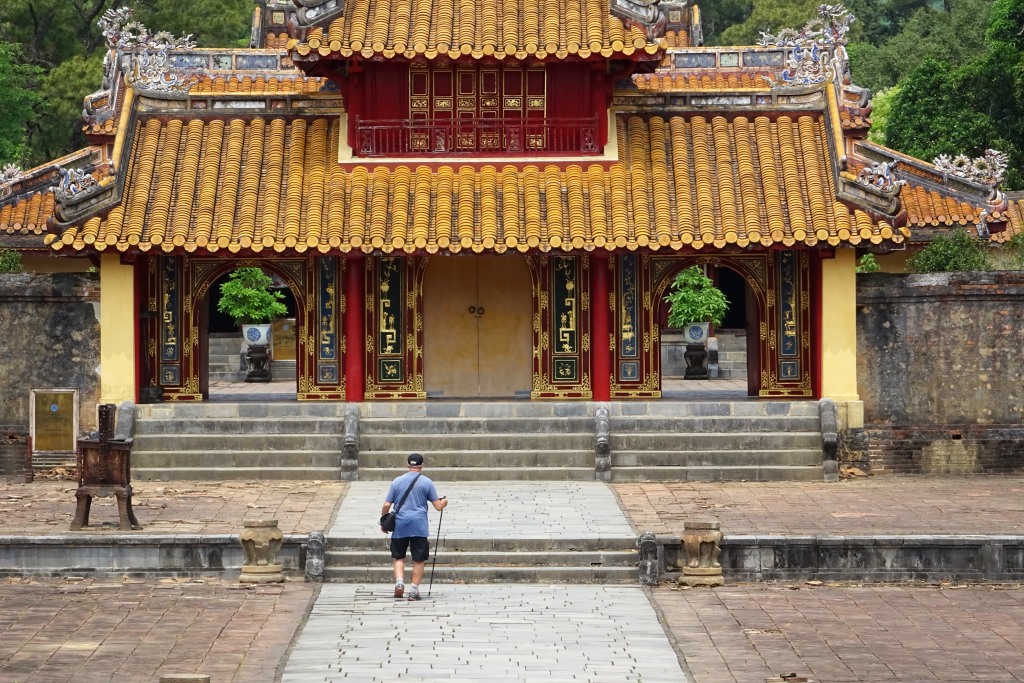 Minh Mang mausoleum - an impressive structure.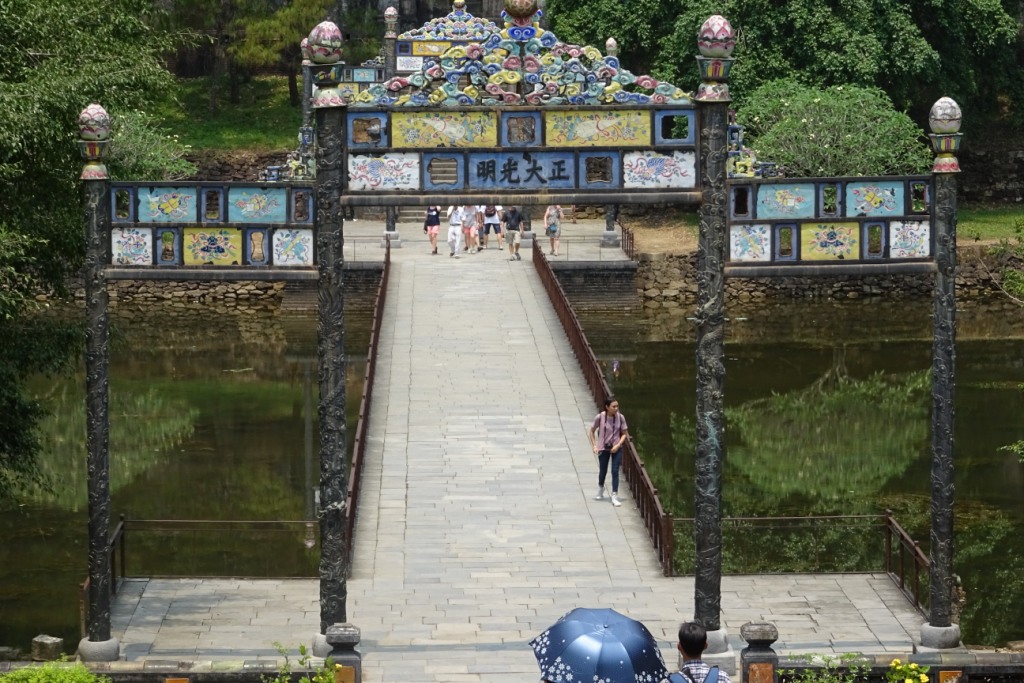 Minh Mang Mausoleum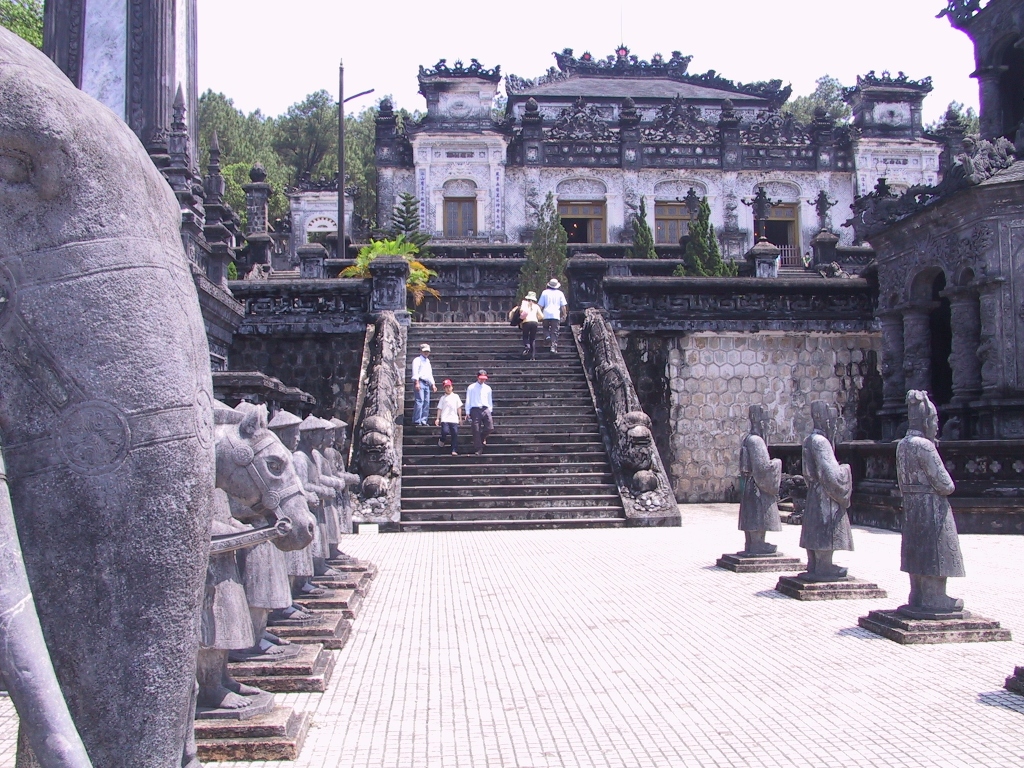 Khai Dinh's mausoleum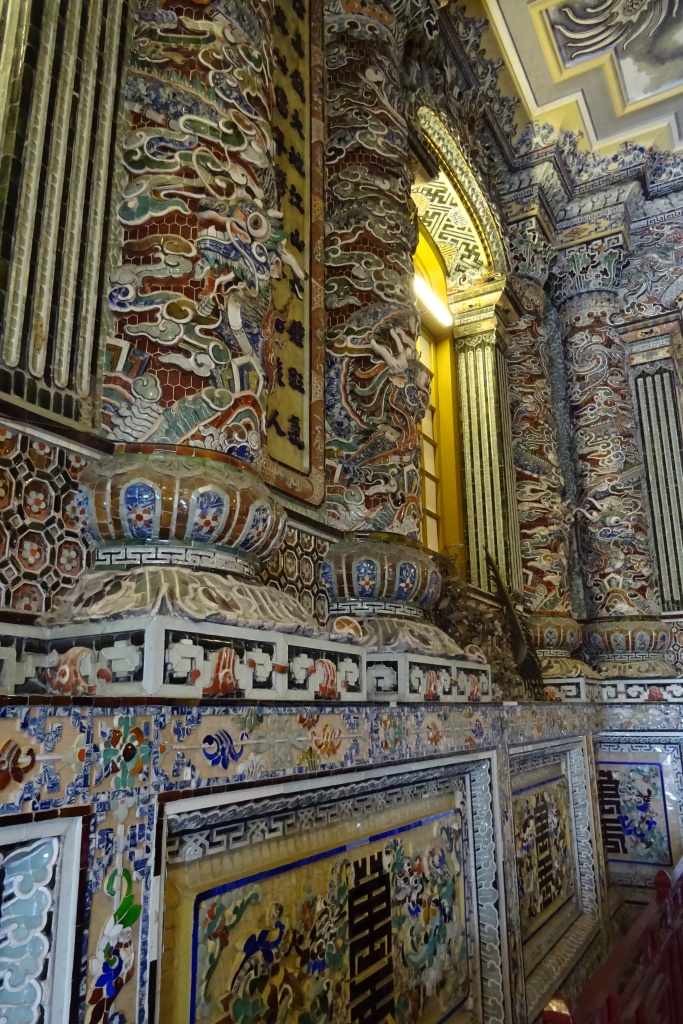 Khai Dinh's mausoleum
More about Khai Dihn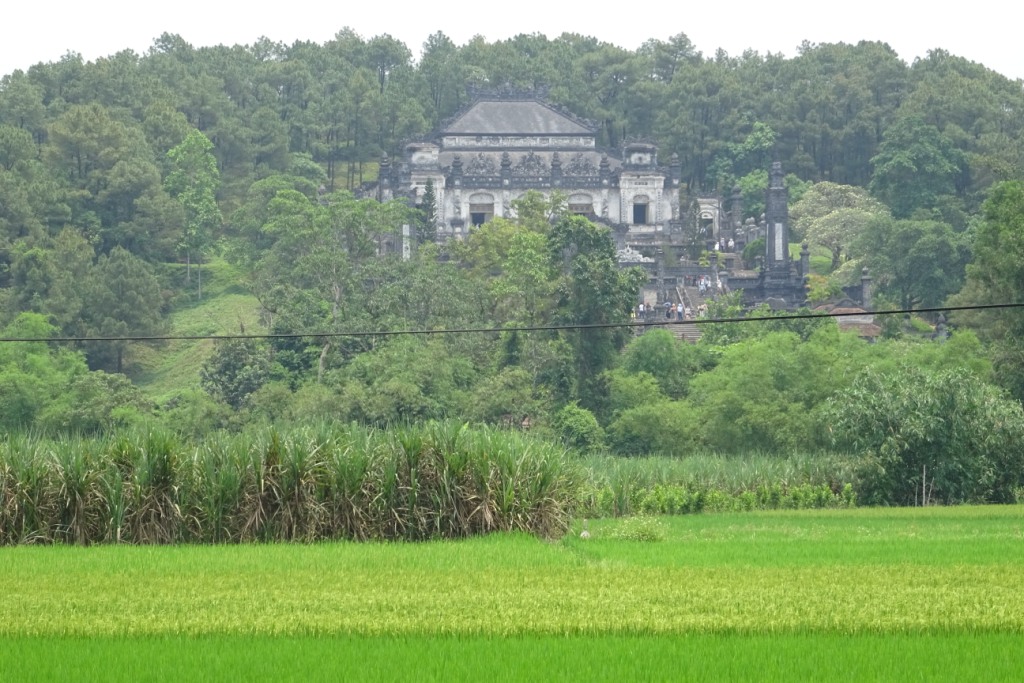 Khai Dihn Mausoleum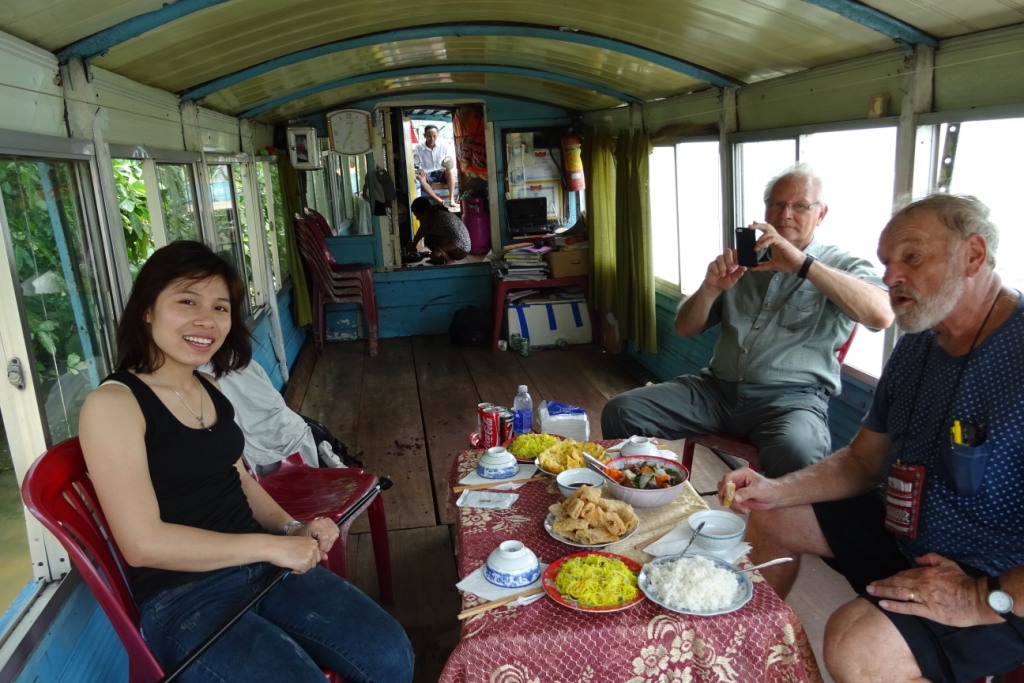 After all the historic buildings, it was wonderful with a delicious lunch, which bådkvinden had conjured up in the kitchen at the back of the boat.