Thursday, April 30
First stop was the silk factory. There were larvae fed, and empty puppehylstre where you could see, the butterfly had bitten his way out and thus had destroyed the delicate silk thread. You need to make silk of the cocoon, the killed in boiling water before it becomes a butterfly. We got the different machines demonstrated. It is a fascinating craft. The visit ended in front of the bar's television, where some tasted silkworms schnapps while everyone watched television. There was transmission from the impressive march in Saigon in Today on the occasion of the 40th anniversary of the end of the American War. After the visit to the silk factory, we drove down to Hoa Binh. Then we drove up into the mountains to Ban Lac, where the two sisters Hoa and Thu received us. After lunch there was a small tour of the village. Pm. 16 we took a bike ride between the rice fields. We saw many Thai houses. Due. the holidays are here incredibly many Vietnamese. Most of Hanoi. The Vietnamese had ordered two performances with dancing Thai girls. We saw it first. Now it was all ready to go to bed - heat tires. Despite the turbulence got all slept well.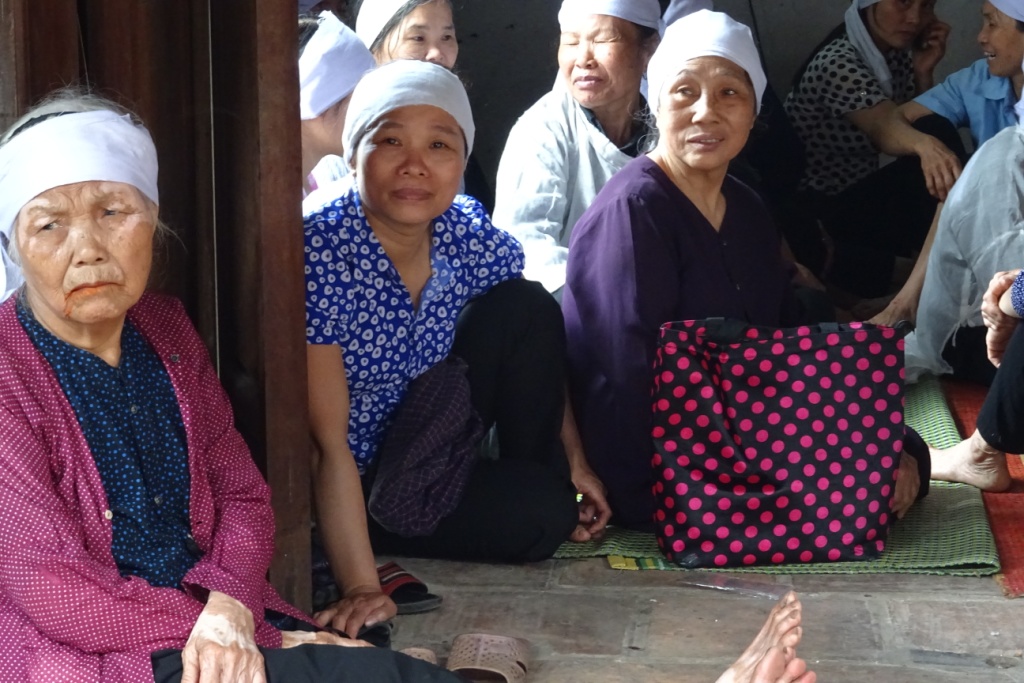 Women from the ceremony in the pagoda.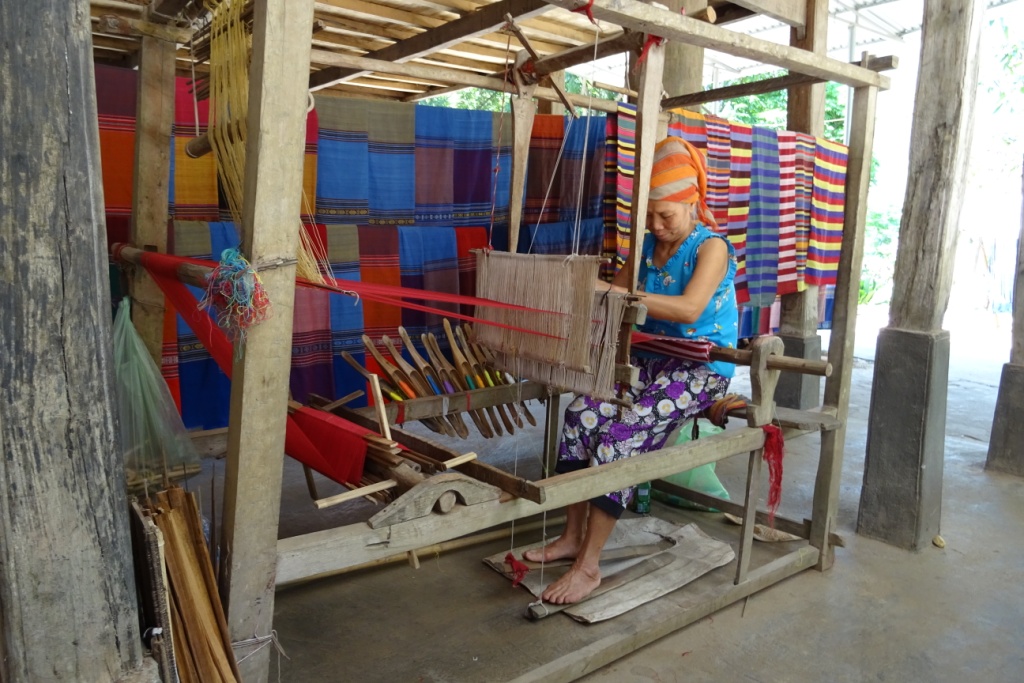 Thai woman at the loom. The beautiful striped scarves costs 17 kr!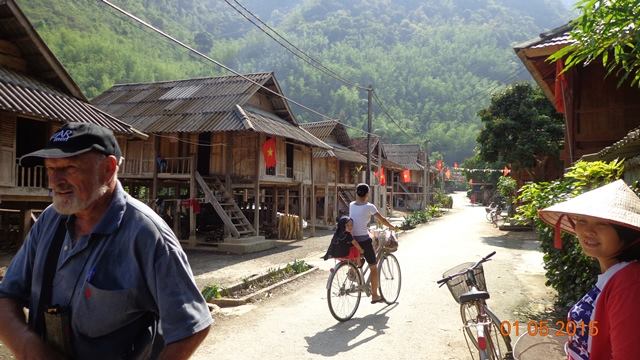 From facebook Khoa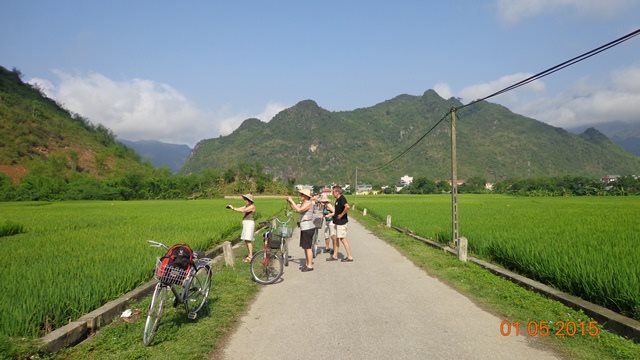 From facebook Khoa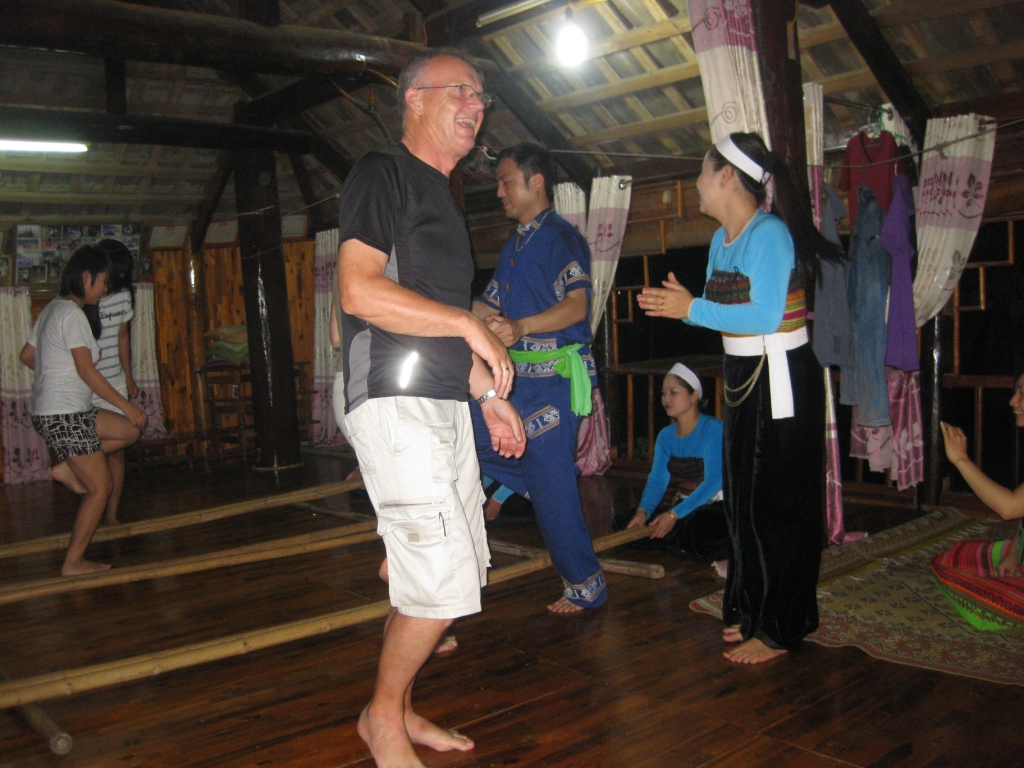 Dance with white Thai


Friday, May 1
Breakfast at. 7.30 pm bike ride. 8 before it was too hot. We biked about 2 hours with photo stop. Visited a village where there are no tourists were. Something different Ban Lac but exciting and interesting. Here at midday approaching the temperature at 40 degrees. All spend time on the many pictures taken during the day. Pm. 12 lunch. Then it was free to pm. 16 where we again cycled. It was unbearably hot, and I bÝvlede with a bad bike. We eat at. 19. In the evening there are Thai Dance - we got a taste of their skills last night. There are bamboo dance and common drinking a large jar of wine. I give rum and cola late in the evening. It becomes festive.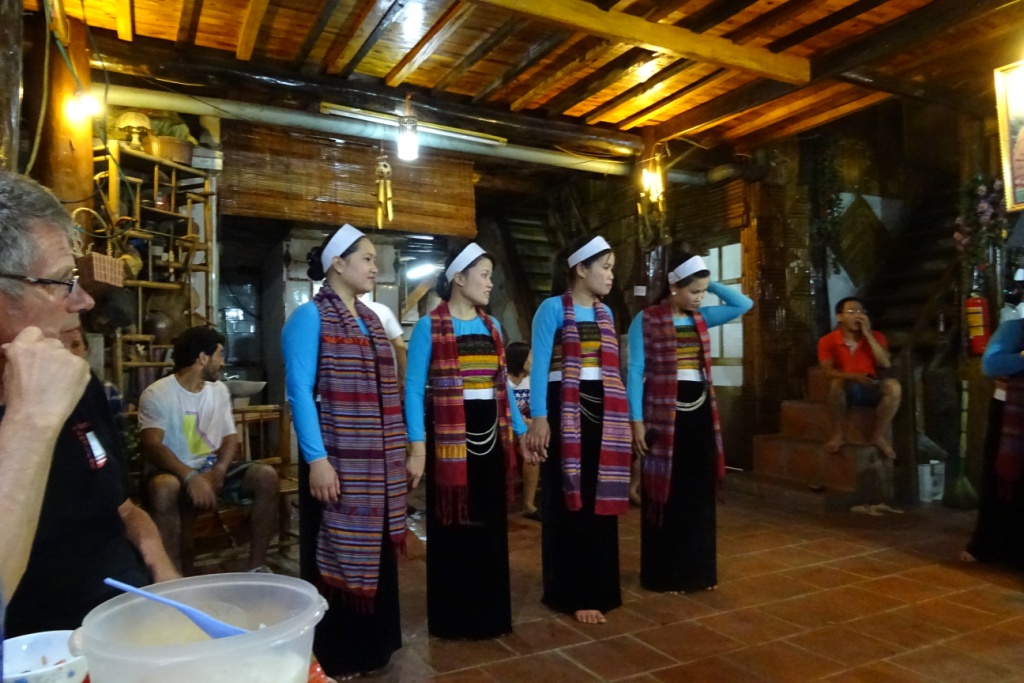 Thai dance in Mai Chau

Saturday, May 2
Farewell to Hoa and Thu and sister Thue. 2 nice days, you have to end when it's all on top. Back to Hanoi we had a stop in Hoa Binh at the large power plant. Visits Khoas home where we greeted his wife. Khoa gave a fine lunch at a restaurant. We got "Hot pot" a very popular dish in Vietnam. Ding drove us to the hotel. All should package so we could get ready for tomorrow, where we go to Sapa at night. Pm. 20 banquet at Little Hanoi ". Due. Holidays were many who had other chores, so we were only 30 this time. When Holidays are doing many families something together. Smedemester Tang and his wife Hong invited us for dinner d. 8/5. I've known the family for 15 years. We also said goodbye to Van from Hue. She was to visit family in Hanoi before she goes back to Hue by train.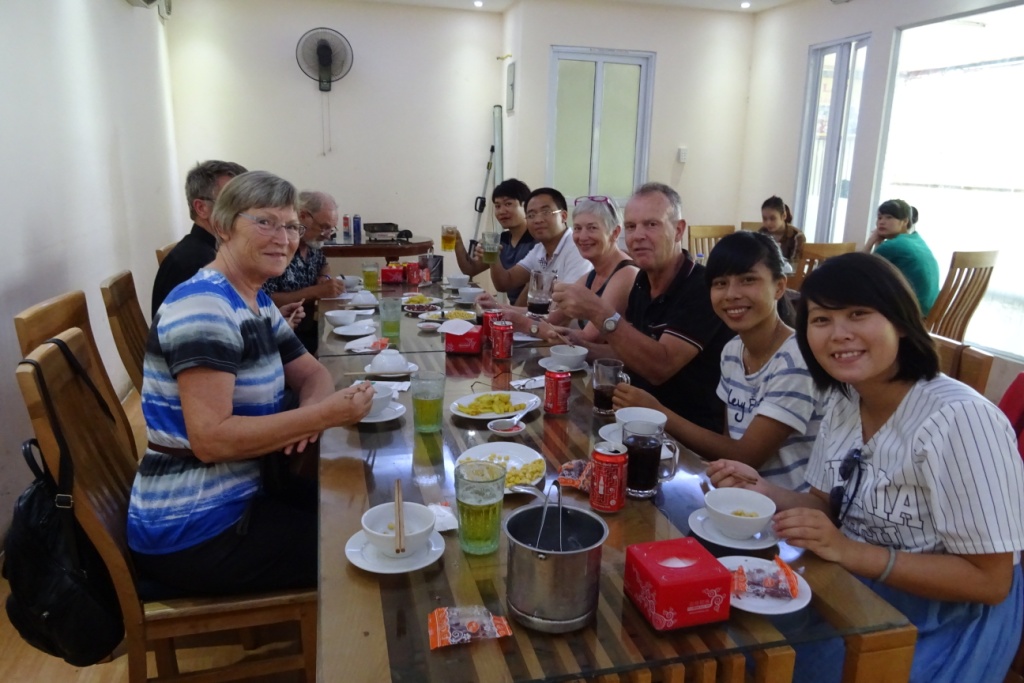 Lunch with Khoa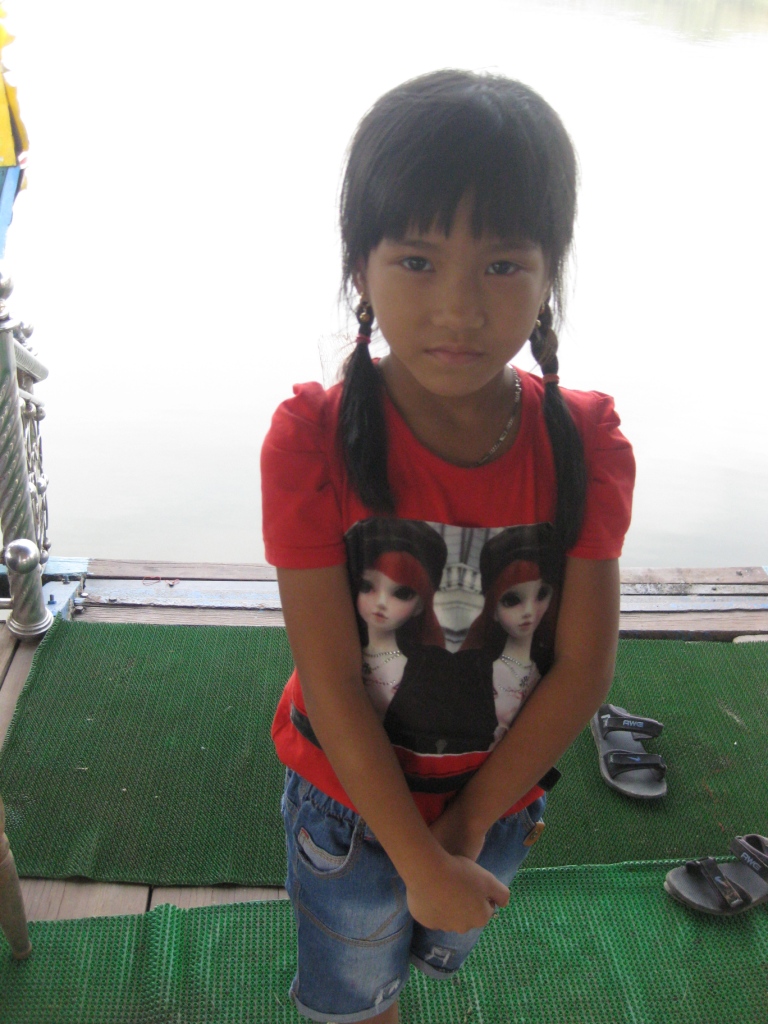 Dinner with blacksmith Thang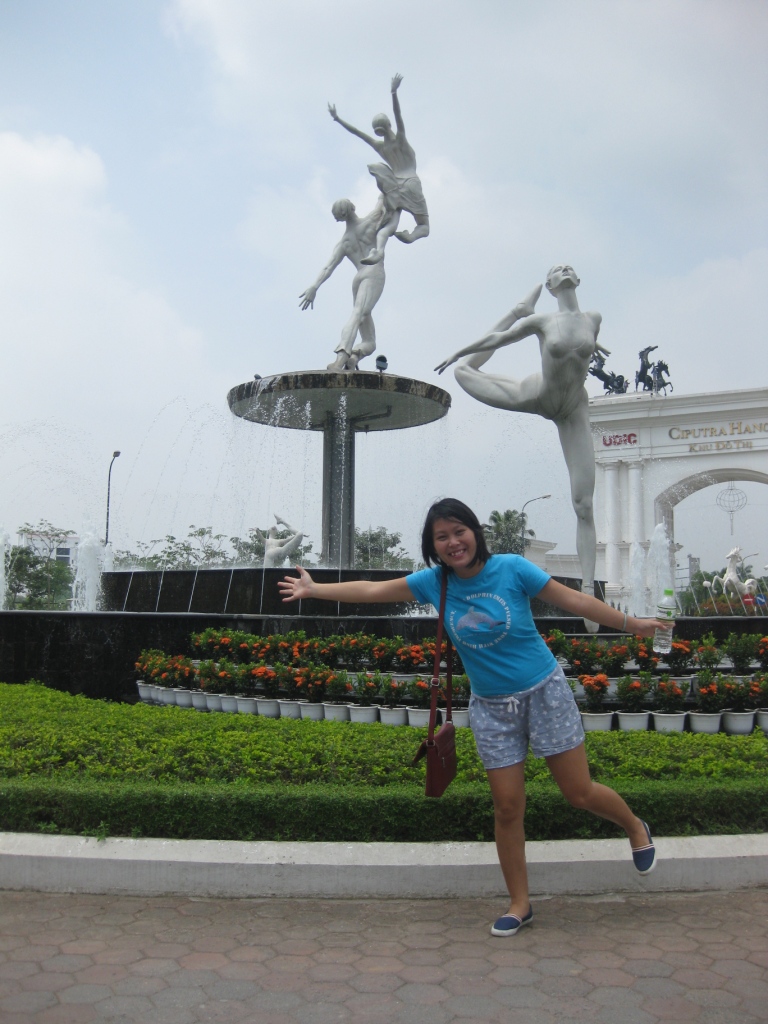 The modern Hanoi


Sunday, May 3
We took taxi to Ho Chi Minh's mausoleum. There were thousands in the queue when we came. We saw mausoleum, the one-legged pagoda, taken group photo, and finally we visited the interesting museum of Vietnam's recent history. The one-legged pagoda was built in 1049 by Emperor Ly Thai Tong. The pagoda looks like a lotus flower and is a thank you for that he got a son. Back to Camellia 4 pm. 16 we should see water theater. It was a glorious spectacle. Dinner at. 17.30 on "Little Hanoi" and then went hunting for a taxi to the railway station in. Luckily Khao there to help us. We got our sleeping compartments in the train, and even though the air conditioner was a little too cold, got all slept part of the time. We were promoting about 5.30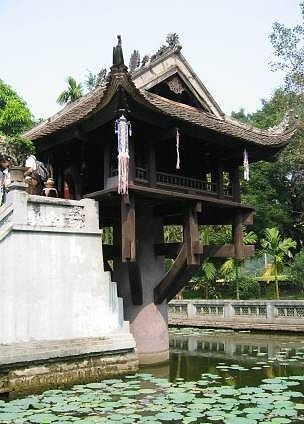 Companies The one-legged pagoda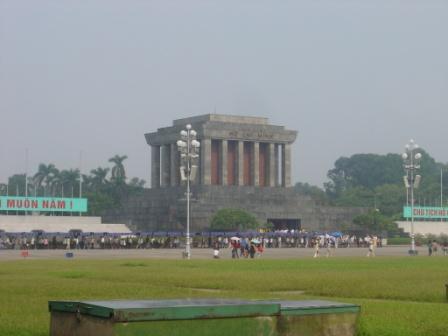 Ho Chi Minh Mausoleum
More about Ho Chi Minh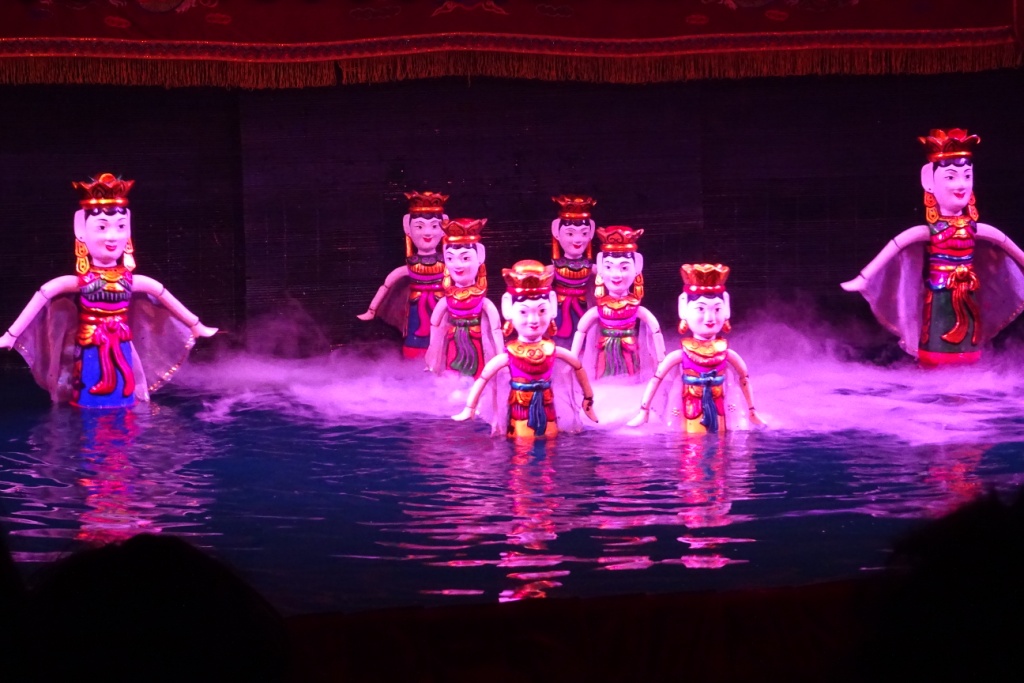 Water Theatre - it was both fascinating and fun.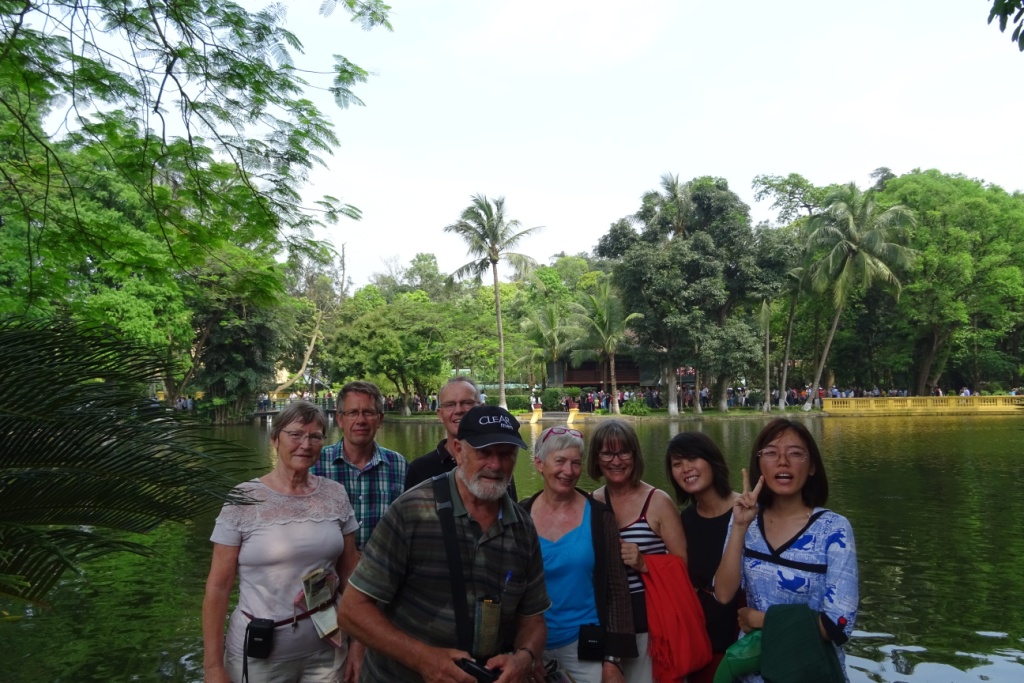 An accidental tourist took this picture at the Ho Chi Minh Mausoleum for us. His wife would definitely with. It's the lady quite right.